The Darley Stakes is a Group 3 flat horse race for horses aged three and up annually in the United Kingdom.
The Darley Stakes takes place on Saturday 14th October 2023.
Every year in October, it takes place over a distance of 1 mile and 1 furlong on the Rowley Mile in Newmarket.
Check out our guides to all the other Group 3 horse races.
Find out more about the Darley Stakes: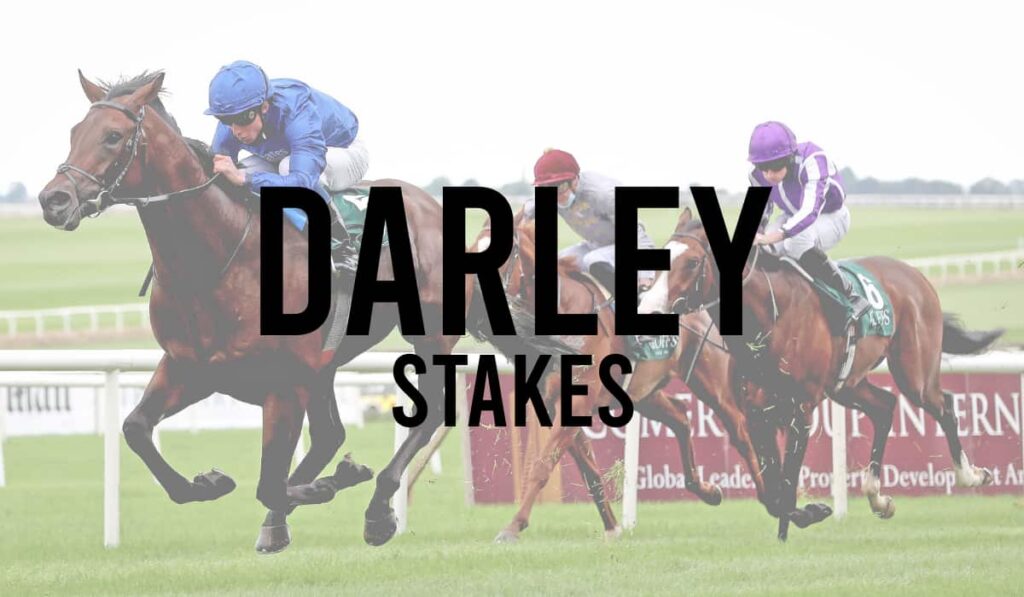 Check out our guide for more racing tips on events at Newmarket Races.
For all Newmarket races, our finest racing tipsters give free horse racing tips!
Darley Stakes Previous Result
Take a look at this result from Newmarket Racecourse:
Popular Questions
How Can I Watch The Darley Stakes Race?
The best places to watch the Darley Stakes Race are:
ITV Racing
Sky Sports Racing
Bookmakers with Live Streaming
If you are abroad and want to see the race take a look at our guide on which program to watch the horse racing events.
What Are the Important Facts About The Darley Stakes Race?
Here are interesting facts about The Darley Stakes Race:
The Darley Stakes is run at Newmarket Racecourse, England
The Darley Stakes prize money is £80,000
The Darley Stakes is for horses aged 3 and older
The Darley Stakes is a Group 3 horse race in Great Britain
The Darley Stakes distance is 1 mile and 1 furlongs
Summary of Darley Stakes
Thank you for reading our Darley Stakes guide.
Resources