When it comes to gambling, especially online, timing is everything. Punters can maximise their winnings, or minimise any losses, by choosing to Cash Out before the end of a sporting event.
The option to Cash Out has grown increasingly popular with countless online bookies, especially William Hill. Perhaps unsurprisingly, Paddy Power has now joined the party.
This guide will explain everything that any punter needs to know about Cashing Out with Paddy Power – what it entails, when to do it, why it's a good idea.
Find out about Paddy Power cash out:
Paddy Power Horse Racing BET £20 AND GET IT BACK AS CASH IF IT LOSES
New customers only. Place your FIRST bet on any Football market and if it loses we will refund your stake in CASH. Max refund for this offer is £20. Only deposits made using cards will qualify for this promotion. #AD T&Cs apply.
Full T&C's Apply
What is Paddy Power Cash Out?
When Paddy Power gives you the opportunity to Cash Out, they are basically asking a question. Do you want to stick or twist?
A Cash Out offer allows a punter to end bets early, at adjusted odds, based on in-play events. It can be a great way to retain your qualifying deposit or stake, as well as taking some winnings – and potentially lowering your blood pressure during a tense sporting occasion!
Picture the scene. You have placed a qualifying bet on a football match. Let's say it's Manchester City vs. Chelsea. The game is delicately poised at 1-1 with ten minutes to go, but both sides are going hell for leather at each other looking for a winning goal. They could cancel each other out and the game will finish 1-1, or one side may smash home a dramatic later winner.
If you have placed a qualifying bet on the game finishing 1-1, this may be a nail-biting time. As a result, you may want to take advantage of the Cash Out option if it is presented to you.
The Cash Out option will be a proportion of the final winning wager. So, you placed your bet on this game ending 1-1. You wagered £20 on this, at odds of 3-1. That means if the game does end 1-1, Paddy Power owes you £80 (£60 in winnings, plus they must refund your stake to the tune of £20). Happy days!
What happens if one of the multimillion-pound signings of these teams scores a late winning goal, though? Suddenly you've gone from being £60 up to £20 down in the blink of an eye. Such is the rollercoaster ride of sports betting.
Cash Out changes everything. When you reach the 81st minute of the game, maybe you'll glance at your phone and Paddy Power are offering a Cash Out at odds of 1.5-1.
If you accept this, you'll immediately be declared a winner and you'll receive winnings of £30, plus a return of your £20 stake. Yes, you could make more if the match ends in a draw – or you might lose everything. Cash Out provides a middle option.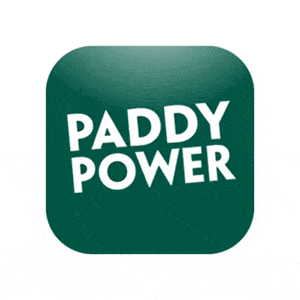 What is Paddy Power Partial Cash Out?
Just as you've got your head around the complexities of Cash Out, you now have to deal with Partial Cash Out? What fresh hell is this?
It's easier to understand than it sounds. If you choose to Partially Cash Out on Paddy Power, you are basically hedging your bets. Let's return to our earlier example. The game is 1-1 in the 89th minute, and a City defender brings down Chelsea's striker in the box. Penalty!
The immediate instinct here is to Cash Out. Chelsea will surely score the penalty, win the game, and render your bet unsuccessful. In the back of your mind, though, you're questioning that. The striker has missed a couple of easy chances earlier. The goalkeeper has been in inspired form. Maybe he'll save it? In this instance, you can partially Cash Out before the penalty is taken.
As you bet £60, you could cash out £10 of this at the odds of 1.5-1. The rest of your stake will remain on the bet of a 1-1 final score at the initial odds of 3-1.
If Chelsea score the penalty kick, you'll receive £10 to refund your stake, plus £15 in winnings. You cashed out at 1-1, so technically you're a winner. As a result. you're still up by £5 even though the game didn't end in a draw.
If Chelsea miss the penalty, you'll receive the £25 we discussed above. In addition, you'll also get the other half of your stake returned, plus £30 in winnings. That's £65 total – a profit of £45. This is all assuming that your deposit was paid in cash, though. A free bet credits stake will not be refunded on a Cash Out basis as part of the withdrawal restrictions found in Paddy Power's Ts and Cs.
If your horse comes second on your bet, you might get the chance to get refunded as a another bet!
What are the Benefits of Paddy Power Cash Out?
As you'll see from our example above, Cashing Out can feel like a win-win. In that scenario, our hypothetical punter basically bet £20 risk-free. That does not mean that Cash Out is just free money though, and you'll still need to gamble responsibly. If either team scored two goals earlier in the game, cashing out would have not been an option.
If you have a new account and are experimenting with sports betting, Cash Out can make the whole experience more fun. Although it will only apply to selected games and you'll need to keep a constant eye on your Paddy Power account, it can help you relax a little.
Just remember that payment method exclusions apply to Cashing Out. For new customers, that means a free bet stake will rarely count as a qualifying bet. Even for experienced punters, some deposit methods will remain off-limits for Full and Partial Cash Out.
How does Paddy Power Work out Cash Out Value on a Qualifying Bet?
The decision as to whether to Cash Out or not will surely depend on the odds when the opportunity arises. From the moment you place your first bet, you'll understand that successful gambling is all about playing these odds to your advantage.
The value of Cashing Out is based on the odds on your initial bet and deposit balance, compared with the current odds based on in-play events. Basically, Paddy Power will reverse-engineer what the odds would be if you placed the bet for the first time now, and balance this against your initial odds.
You will be able to access the Best Odds Guaranteed promotion on Paddy Power!
Can any Bet on Paddy Power be Cashed Out?
Unlike other sites like William Hill, not every bet placed on Paddy Power is eligible for Cash Out. This is mainly because this feature is still in its infancy with this bookie, so that may change with further notice. Alternatively, there could be another explanation for these eligibility restrictions. These include:
Deposit method restrictions apply, and certain deposit methods, such as pre-paid credit cards or Apple Pay, may not allow Cashing Out
Certain bet types do not qualify for this promotion. For example, you'll often find exchange bets excluded, and a free bet stake will rarely offer the opportunity for a Cash Out
The cumulative odds of the customer offer render the bonus valid or not – check which Ts and Cs apply
A technical issue may have arisen – refresh your screen just in case
Typically, Paddy Power will make it obvious if you can enjoy a Cash Out value. Keep an eye on your phone or the website while in play – the Cash Out option will be clear and obvious if it applies to your bets. There will also be time limits on this customer offer though, so be prepared to act quickly.
When can I Cash Out on my Paddy Power bet?
Keep looking at the Paddy Power website or the app on your phone, tablet or smartwatch. The bookie will announce when you can Cash Out. If in doubt, look at your list of bets on the My Account page. You'll find a blue box that allows you to Fully or Partially Cash Out if applicable, along with the Cash Out value.
Remember, not every bet can be Cashed Out. All the smart betting in the world will not see free bets paid on a Cash Out basis.
If you're certain that your wager should qualify for this promotion, make sure there is not a technical issue on the site or app. Restart your app, sign in and out again, and clear and cookies that could be causing the problem. Just be wary of missing out due to a time delay caused by these actions.
How to Claim Paddy Power Cash Out
Thankfully, it could not be easier to Cash Out a bet with Paddy Power. Just sign in to your account, find the bet that you want to Cash Out on, and push the button. Once you've done so, there is no turning back, so choose wisely.
Here are the pros and cons of the Paddy Power Cash Out Value button they have.
Pros
More control of your sports bets
Cons
No cash-out options free bet offers
Summary of Paddy Power Cash Out
Like any bet, there are no guarantees that cashing out will result in sizable profits.
Taking advantage of a Cash Out offer can be a great way to play the odds and minimise any losses, though.
Next time you're looking to place bets with Paddy Power, do keep an eye out for the Cash Out option. This may be the difference between something and nothing in your betting account at the end of a sporting event.