There may be many reasons you want to close your online betting account. But whatever the reason is, we have step-by-step guides on how to delete your betting account quickly and safely.
Our individual how-to step-by-step guides to deleting betting accounts provide an email template you can copy and paste to send your bookmaker, sp simply follow whichever bookmaker you want to delete below for more information.
Find out how to delete your online betting accounts: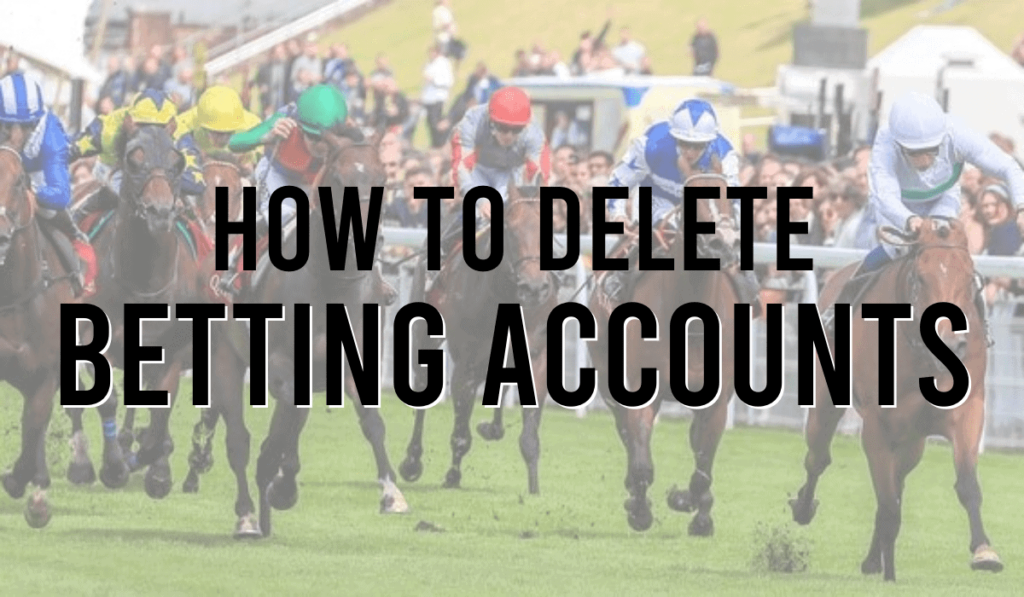 Deleting All Betting Accounts
If you want to know how to close online betting accounts with specific, take a look at these articles below and follow the links for more information:
At British Racecourses, we strongly recommend responsible gambling at all times. So please always play within your means and reach out for professional advice should you need to.
Should I Delete My Betting Accounts and Gambling Sites?
If you are betting above your means or not enjoying placing bets with online bookies then closing your betting accounts is something to consider.
We strongly recommend responsible gambling at all times.
You'll find it's easy to delete betting accounts following the step-by-step guides we have created if you have personal gambling concerns.
If deleting your betting accounts is just an idea you're toying with, there are a couple of less definite steps you may wish to consider first. Some of the best horse racing bookmakers have various closure options including "taking a break", self exclusion or 3-month self-exclusions which may also work for you, rather than just the option to close your account straight away.
Can I Reactivate Deleted Betting Accounts after Account Closure?
You can reactivate deleted betting accounts, depending on the closure options you did when shutting down your betting account.
Most online bookmakers will reactivate closed accounts, whilst others will let you open a new account, this depends on the terms and conditions of the independent bookmaker.
To reactive a betting account that you've deleted or open a new one, you will have to get in touch with the customer support team.
You will probably also have to go through their KYC verification checks again.
Use Responsible Gambling Tools at All Times when using any Betting Site
While betting sites don't really want you to close your betting account, they are obliged to offer you a variety of responsible gambling tools that you can use to stop betting while you consider your future as a gambler.
If you're thinking of closing your betting accounts, you may wish to consider taking a break from gambling first. You can take a responsible gambling break of up to 30 days with most bookmakers, or you can set lesser time periods such as a week or two weeks. Taking a break like this gives you a chance to take a breather and consider why you want to take a break from gambling.
If you know that you're a poor or impulsive gambler; one that acts impulsively and continues to lose money that you can't afford to – you should definitely take a break. If you're still the same gambler after your break comes to an end, closing your betting accounts may then be your best option if gambling is adversely affecting your life.
But if you're not an impulsive gambler and you simply enjoy having a regular bet but aren't very good at picking winners, you may wish to consider another option before you close your betting accounts.
Summary of Deleting Accounts
If your betting is out of control, you are not enjoying betting or simply want to move to another betting account, you should look to close your betting account.
Our step-by-step guide for individual bookmakers should make this process quick, simple and pain-free.
If you need help with gambling please seek advice and follow the relevant links on our website.
Keywords Associated With Deleting Online Betting Accounts
How to deregister betting account
How to deactivate betting account
How to quit betting for good
How to close betting account