There are many reasons you might want to close your account with Unibet, but whatever the reason here's a guide on how to delete Unibet account.
We've compiled all the information you need, like essential contact information, a step-by-step guide, and even an example of what you need to write in an email.
Find out how to delete your Unibet account: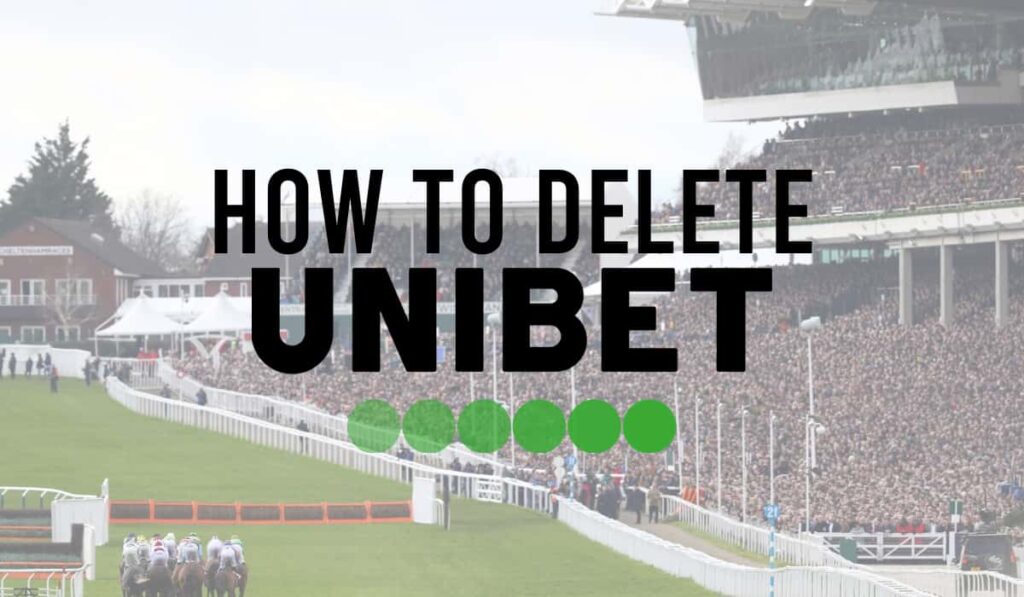 What Is Unibet?
Unibet. com is an online gambling platform offering live casino games and horse racing betting. If you're a member of Unibet you have access to exclusive bonuses, sports promotion, and bet types.
You can also play a range of games including poker, roulette, live casino and more.
How To Create An Account With Unibet
If you want to play casino live games on Unibet, like poker, or bet on your favourite sports teams, you'll need to go through Unibet's registration process and become an account holder.
This involves creating an account using your email address, sending in verification documents to prove you are over 18, and adding bank account details to the website so you can withdraw any funds that you win through casino games or bets.
Reasons To Delete Your Unibet Account
Despite the different games and bets you can play at Unibet, you may consider closing your account with them.
Often account holders choose to delete their account due to marketing emails, lack of use, gambling habits, or even to cheat the system and get more welcome bonuses.
Gambling Habits
If you are considering closing your account to limit or control your gambling and sports betting, you could also consider a self-imposed ban.
A ban can last for an amount of time that you specify and during that time you will not be able to access your account with Unibet, place bets, play live casino games, collect any funds, or redeem offers.
This is an option that some customers choose to take if they are unable to keep control of their gambling. You would not be able to deposit any money, play games or put any bets on.
How To Delete Unibet Account
You can delete your Unibet yourself or you can contact the company customer support by email to request that they delete your account and remove any of your information, like your identity documents, debit card, and identification, from their database. Here's how.
Online
You can delete your Unibet account yourself online by logging into your account.
Log into your account
Click on 'edit details'
Click on 'permanently delete your account'
Follow the instructions
Email
You can also delete your account by emailing the company. Try to use the email address associated with your account to prove that you are the account holder. You may also want to include other account details like your name, username, and closing account balance.
Here's an example of an email you could send to request that Unibet delete your account.
I am writing to request that my account at Unibet is deleted.
The details of my account are: [email protected], Your Name, 00000 account number, and yourUsername.
Could you also confirm if there are any funds on my account that can be withdrawn?
Many thanks.
Here are all articles related to the market-leading UK Unibet bookmaker:
Summary of Deleting Unibet Sports
It is simple and easy to delete your Unibet account as shown above.
If you are looking for a new betting account, free horse bets or more, check out our independent guides and our recommended bookies including bet365 racing, Labrokes racing, Paddy Power horse racing, Mr Green and more.
Delete Other Betting Accounts
If you need to know how to close other online betting accounts, take a look at these articles:
At British Racecourses, we strongly recommend responsible gambling at all times. So please always play within your means and reach out for professional advice should you need to.