If you are looking to delete your Sky Bet account for whatever reason, here's everything you need to know about how to close your account safely, quickly and securely.
Many online gamblers look to close, cancel or even deactivate their online betting accounts or mobile betting apps for a number of reasons. Leading bookmakers such as Sky Bet make this simple, as they have a great commitment to their customers and a strong ethos on responsible gambling.
Our guide will show you how to cancel or even deactivate your account with Sky Bet, either permanently or for a self-exclusion period, whichever works for you.
Find out how to delete a Sky Bet account:
How To Close Your Account With Sky Bet
Here is a step-by-step guide on how to delete your Sky Bet account.
Email [email protected].
Use the subject: Request to delete my account.
Write: "I am writing to ask that you delete my account from your database and wipe all of the information you hold".
Make sure you include the email address or account number for your account so that they delete the right one.
To delete your account with Sky Bet you need to contact them either by phone or email.
Here is an example of what you need to say to Sky Bet to cancel your account either by email or phone:
I have an account with Sky Bet with the email address ____. I am writing to ask that you delete my account and all information from your databased that is linked to the name ____ and email address ___. For personal reasons, I will not be using this account again and therefore would like you at Sky Bet to delete it and return any money owed to me.
Try to use the email address linked to your account to send your email to add proof that you are who you say you are and you have the right to cancel your account.
As you can see, how to delete a Sky Bet account is quick and easy.
Who Are Sky Bet?
Sky Bet is a British based online betting site. They are part of Sky Betting & Gaming, which run Sky Bet, Sky Vegas, Sky Casino, Sky Poker, Sky Bingo, and Sky Lotto.
You can view the odds and place bets on football, horse racing, golf, and other competitions with Sky Bet online. They have ante-post and live betting options.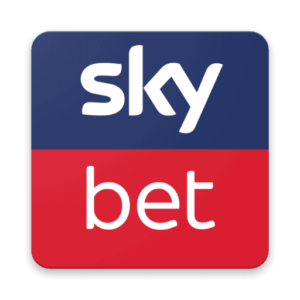 Can I Delete My Account With Sky Bet?
Yes, you can delete your Sky Bet account.
You can choose to stop being a customer and have all your data removed from their databases including the Sky Bet app.
Why Close Your Account With Sky Bet?
There are many reasons why you may choose to delete or deactivate your account with Sky Bet rather than suspending your account or implementing a cool-off period.
Sky Bet Marketing
Sky Bet is known for sending regular email marketing, including offers, reminders, and other news. But if you aren't a frequent gambler or you are trying to reduce the amount you gamble, these constant emails may drive you to leave the company.
Gambling Habits
And if you are struggling with gambling, you may also find that leaving altogether is the best option. Although you can self-impose limits on the amount of money you can deposit over a certain timeframe. You can also create a cooling-off period or suspension.
Can You Have 2 Sky Bet Accounts?
You can not have 2 Sky Bet accounts, if you close one you will need to re-open a new one but you cannot have two active accounts at one time.
Key Information To Know When Deleting Your Sky Bet Account
Below is some key information you should take into consideration before deleting your Sky Bet account:
You can now delete your account using the help and support website, your app, or your browser.
You won't get any more marketing.
You will immediately lose access to your account and won't be able to make deposits, withdrawals, place bets, or access free-to-play games anymore.
To withdraw winnings from any open bets, which will be honoured and settled as usual, get in touch with the Sky Bet customer support team.
To re-open your account you will have to contact the Sky Bet customer service team.
Contacting Sky Bet
You can contact Sky Bet to close your account or if you have an account query using the following options:
How To Reopen An Old Sky Bet Account
If you have deleted your Sky Bet account but later decide to reopen it, you can try to contact them by either phone or email.
Often they will have deleted all of your data at your request but may be able to help you to open a new account with the same login details.
Here are all articles related to the market-leading UK skybet bookmaker:
Summary of Deleting Sky Bet Account
If you want to close your account with Sky Bet follow the simple steps above and this leading UK bookmaker will action this.
Be careful to check the terms because if you look to completely delete your account and self exclude this could be a lifetime ban from creating a new account.
If this is a temporary block on your Skybet betting account you would prefer then include this in the email sent to them.
Deleting Other Betting Accounts
If you need to know how to close other online betting accounts, take a look at these articles:
At British Racecourses, we strongly recommend responsible gambling at all times with your sports bets. So please always play within your means and reach out for professional advice should you need to and have personal gambling concerns.