Our free Patent Bet calculator will work out your returns if you have won on a patent bet, so you know how much you can expect back from the bookies.
Our mobile-friendly and easy to use patent bet calculator will work out your winnings, simply enter the results, stake and odds and it will do all the hard work.
Looking to win more and improve your bets? Check out our Patent Bet tips.
Use the Patent Bet calculator now:
How to Use the Patent Bet Calculator
Here is the step by step guide on how to use the Patent bet calculator:
Select "Patent" on the 'Bet Type' dropdown
The 'Number of Selections' will default to 3 selections
Select the 'Outcome' for each selection like "Winner", "Placed", "Lost", "Void" or "Non-runner"
Select the 'Odds' for each selection like "33/1", "12/1", "50/1" – you can also select your preferred odds format such as fractional or decimal
Select the 'Stake' wagered per bet, for example, "£1", "£20", "£5"
The Patent bet Calculator will work out total outlay, total return and total profit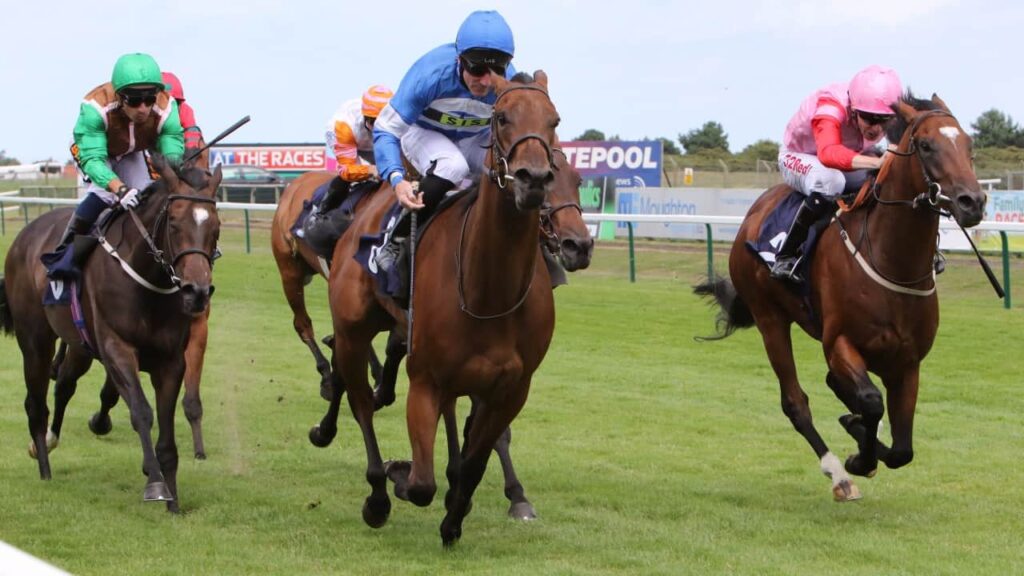 Frequently Asked Questions about Patent Bets
Here are the most popular questions we get asked about a Patent bet and "how to work out my Patent bet":
What is a Patent Bet?
A Patent bet is similar to a Trixie, only three singles bets are added to each selection.
In total there are seven bets and just three selections. If you were to stake a £1 win-only bet, it would cost £7.
You can receive a return from just one winning selection, although it's unlikely to exceed the stake that you placed. It's a simple bet to place, yet it can be difficult to calculate the winnings, which is why we recommend using our bet calculator.
Patent Bet Type Explained
It's an easy one to understand and it's just as simple to place this bet. One thing that isn't as easy is to calculate the amount you have won. If all bets haven't won, then you're best to check out an official free bet calculator. The profit is determined by the price of each bet placed.
The Patent bet is one that consists of only three selections and it's spread over seven bets. Those bets are:
3 x singles
3 x doubles
1 x treble
Patent bets are:
Popular for horse-racing and football markets
They consist of seven bets over three selections
There is a high probability of return
Multiply the stake by seven to equally spread
How to Place a Patent Bet
To place a Patent bet is super simple. You need to make 3 selections. Once you have picked those, via the online bookmaker that you want to use, you can then click onto multiple bets and select "Patent".
Input the stake into the Patent Bet box. It's that easy!
If you are looking for a new betting website then be sure to check out our guide, we look at all the best horse racing betting websites, compare betting sites as well as looking at betting apps. Most have some great offers for new customers as well!
You can also place a Patent bet in betting shops across the country by filling in a simple betting slip.
Popular Questions
How are Patent bets calculated?
Patent bets are calculated by working out the results of the below bets from the selections:
3 x singles
3 x doubles
1 x treble
The easiest way is to use our free bet calculator.
Is a Patent a good bet?
A Patent is a good bet if you are looking to make 3 selections but perhaps are not confident with one of them. If one selection wins you are guaranteed some level of return.
How many bets is a Patent?
A Patent bet is made up of 7 bets. It then forms multiple bets, 7 in total, to increase your winning potential.
Can you lose a Patent bet?
You can lose a Patent bet if all 3 selections lose.
Summary of Patent Bet Calculator and EW patent calculator
If you want to place a treble but you're worried that one result may let you down, a Patent bet may be perfect for you; they provide different combinations that keep things exciting.
If one bet loses, you still have a good chance of making money. If one selection is correct you could still receive a win although it's unlikely to put you at profit.
So give a Patent bet a go next time you're browsing the online sportsbooks and see how you get on!
Betting Calculators
We have created a free bet calculator for every type of bet you can place on horse racing. Here is the full list of horse racing betting calculators: