Horses five years old or older may enter the Grade 1 National Hunt steeplechase known as the Betfair Chase in Great Britain.
The Betfair Chase takes place on Saturday 25th November 2023.
There are 19 jumps to jump during the race, which is raced at Haydock Park over a distance of around 3 miles and 1 and a half furlongs (3 miles 1 furlong and 125 yards, or 5,143 metres).
Every year in November, the race is expected to take place.
Find out more about the Betfair Chase: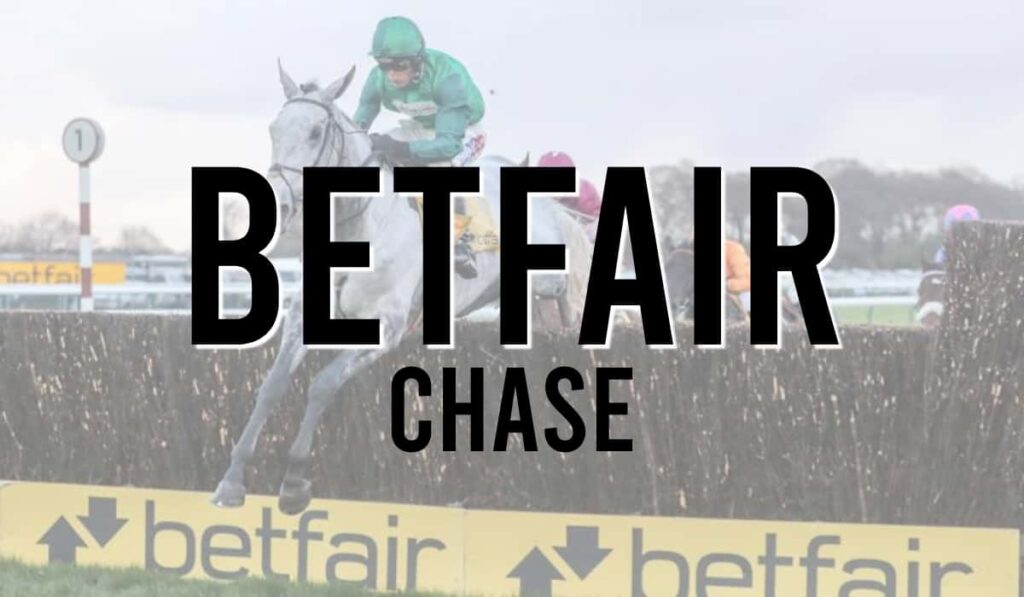 Betfair Chase Tips 2023
Here are some tips for Betfair Chase in November 2023:
2 points to win for BRAVEMANSGAME
1 point each way for PROTEKTORAT
Horses from the Betfair Chase will also be seen in many more races during the year. Spectate the horses to see how they do or place your bets on ante-post betting.
Betfair Chase Previous Result
Check out the latest result from this race:
Summary of the Betfair Chase
Thank you for reading our Betfair Chase guide.
If you enjoy watching races at Haydock Racecourse then check out our tips for Haydock races.
There are plenty more races taking place in November so make sure you check out our November horse racing guide.
Popular Questions
What are important facts about Betfair Chase?
Here are some important facts about Betfair Chase:
The Betfair Chase is run at Haydock Racecourse, Great Britain
The Betfair Chase is for horses aged 5 and over
The Betfair Chase is a National Hunt Steeplechase in Great Britain
The Betfair Chase distance is 3 miles and 1 and a half furlongs