Neteller is rapidly becoming an established e-wallet, that's widely embraced by online betting sites.
The company pride itself on being fast, efficient and reliable. If you want to place a bet, but want to ensure a secure method, then consider the trusty option of Neteller for any internet betting needs.
Find out more about Neteller betting sites: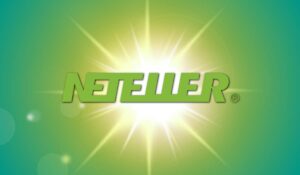 Best Neteller Betting Sites in 2023
Check out the list of Neteller betting sites which are covered in our best racing betting guides and include top bookies such as bet365, Sky Racing and The Tote.
What is Neteller?
Neteller is the latest in a seemingly never-ending line of e-wallet services. Like PayPal, Skrill and their ilk, Neteller allows you to pay for goods and services over the internet without needing to involve your debit card or bank details.
Neteller also provides pre-paid MasterCards for purchases made online or in-person – though these cannot be used for betting, whether over the web or with a high street bookie.
History of Neteller
Unlike most e-wallets, Neteller was really set up with betting in mind.
This payment portal has been active since the year 2000, with 95% of revenue at this time coming from betting over the internet.
One of the big appeals was that it free to make a betting deposit using Neteller.
While Neteller started life as a US-centric company, it has now moved into Europe. In fact, this e-wallet no longer serves the American market. You can use 26 major currencies to add funds to your Neteller balance, though.
Neteller for Online Bookies
When looking to make a deposit with an online betting site, you will be presented with multiple potential betting payment methods. Often, you will find Neteller amongst them. It is an electronic wallet that makes depositing simple and safe – and, best of it, it's free to use. Check which other Ts and Tcs apply to betting with Neteller.
Many online bookies now accept Neteller, and it's a safe payment method to consider.
As part of the Paysafe Group, Neteller is a perfectly legitimate e-wallet service. It's not quite as famous as PayPal, which remains the first name in online transactions, but many people prefer to use this e-wallet for betting over the web.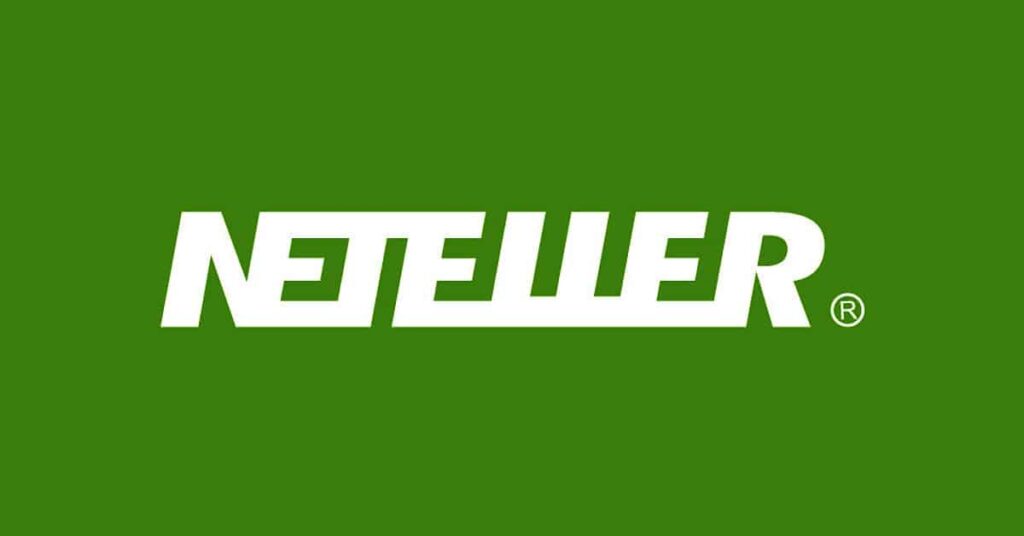 How is Neteller Used for Online Betting?
You may have already heard of electronic wallets. Neteller is one such service.
It is used as a safe and reliable method to deposit funds to a betting account. When you visit a betting site and wish to punt on a particular sport or game, simply choose the Neteller payment type.
There are pros and cons to doing this, just as there are with any payment method. Check what Ts and Cs apply on your favourite websites to double-check that Neteller will meet your needs. You may not receive any free bets as a welcome bonus, for example, if you use a Neteller account. It all depends on the individual merchant.
If you do proceed with Neteller for a deposit or withdrawal while betting online, it's no different to using bank transfers or a debit/credit card. The sole difference is your deposit is taken from an online Neteller account, and any winnings will be placed here too – not straight into your bank account.
You'll need to transfer from Neteller to your current account to access these funds. Don't panic, though – you won't be left waiting 24 hours for your money. Make the transaction early enough and you'll receive your funds the same day.
How to Create a Neteller Account
Neteller is famously simple to set up and use. All you'll need is an email address, internet connection, about two minutes of free time and money in your bank account. Just follow this three-step process.
Visit the official Neteller website and register an account. You'll need a value UK bank account for this
From there, go to the cashier and deposit an amount. This will sit in your Neteller e-wallet
You now have a Neteller balance that can be used to pay for goods and services online – including betting, assuming the site in question accepts Neteller payments
It is that simple! Once you sign-up for an account, you can then choose this particular deposit method on any online site that welcomes this payment method – including those that specialise in betting. Ts and Cs apply to using Neteller though, so give those a read before you start betting or spending.
Benefits of Neteller for Sportsbooks
It's no coincidence that most bookmakers have the option to pay by Neteller.
This e-wallet is well-respected and is widely used by players in the UK.
It is simple, secure and reliable – and, as part of the Paysafe Group, it is moderated and managed by a reputable business.
Let's talk about the reasons we believe bookmakers opt for this payment method.
Fast Deposit – Thanks to instant money transfers and the ease of use on betting sites, you can instantly make a deposit using Neteller. This makes cuts down on admin for a bookie and ensures you can swiftly act on a last-minute tip without having to wait 24 hours and jump through hoops
Secure – Neteller is known for its security. Although there are many online transaction portals that are considered safe, Paysafe goes the extra mile to protect you and your money. Neteller requires a two-step authentication, ensuring your account cannot be hacked by opportunistic digital thieves
Availability – As you'll see from our list at the top of the page, most of the major betting sites are happy to accept Neteller as a payment method. Ts and Cs apply, but that's par for the course.
No Fees – We prefer to avoid recommending any transaction method that charges you for the privilege of spending your own money. Some online payment methods are costly, but Neteller isn't one of them. You will not be charged for any deposit using this payment portal
High Limits- This is one of the big reasons that the site is known. Most payment options limit an amount deposit to £2,000. At Neteller, the maximum deposit is usually £35,000. Perfect for high rollers!
Payment Methods – There are plenty of payment methods, that enable you to put money into your Neteller account. You can use Skrill, Visa, Paysafecard, Trustly and more. Just remember, betting on a credit card is illegal in the UK. That includes a Neteller pre-paid MasterCard.
Everyone knows what Neteller is all about. Due to how popular it is, this e-wallet has partnered up with many businesses around the globe.
Don't worry, your personal information won't go to somebody that you don't know. Another of the selling points of Neteller is the implementation of encryption when making a deposit.
You can rest easy knowing your personal information is safe – the online bookie won't have access to your email address, let alone your bank account or debit card information.
How Do I Use Neteller for Online Gambling?
Unless you are living in the USA or Canada, you can take advantage of Neteller.
It is rapidly becoming one of the most popular e-wallets in the world. There are many exclusive offers open to Neteller members. When you see these offers, you're likely be happy to become an ambassador and promote this excellent brand. It is now accepted at most of the best betting sites.
Naturally, the first thing to do is create a Neteller account. You can't make a deposit to your online gambling account with this Neteller is an automated site though, so it is available to consumers 24 hours a day, 7 days a week.
After that, you can add funds to your e-wallet via a bank transfer, debit card or credit card. This is one potential way around the restrictions applied to gambling using credit cards in the UK. Read which Ts and Cs apply to ensure you don't end up in hot water, though.
You can connect your Neteller account to your bank account, or keep it separate if that makes you feel more secure. Whatever way you choose to use Neteller is up to you. Again, note that Neteller can be contacted and access 24 hours a day. You won't need to wait for help if you're concerned about a security breach.
How Do I Deposit Money Using Neteller?
The first thing you would need to do is to log on to your account. You must have a username and password that you can easily remember, even after a long time of not logging in. Nobody wants to go through the rigmarole of resetting access details when time is of the essence.
Firstly, if you plan to utilise Neteller for betting online, you'll obviously need money in your online account. Sign in and take a look. If your Neteller balance resembles Old Mother Hubbard's cupboard, you'll need to make a deposit. This can be done using a bank transfer, debit or credit card, or a third-party resource. Ts and Cs apply to each, so choose wisely.
There is no min deposit on Neteller – you can add a penny or £10,000. Obviously, most betting sites do have a min deposit though, so ensure you have a sensible sum in your Neteller wallet for betting. Once you have done so, it's time to visit one of the many Neteller betting sites and make a deposit there.
This is much the same as using bank transfers or debit cards. Negotiate the payment options on the betting site, taking a look at what Ts and Cs apply – you may not be eligible for a welcome bonus of free bets if you pay with Neteller, for example – and make your deposit. You're now free to gamble using Neteller.
Are There Any Fees for Using Neteller for Betting?
The fee is different when you deposit using Neteller and when you withdraw using Neteller.
Depositing using a bank transfer or current account information is usually free. Credit cards will involve a cost as Neteller accrue fees when processing these payments. Take a look at what Ts and Cs apply to use this payment type for a better understanding of your options.
When you withdraw from your Neteller balance to your bank account, a fixed fee of 7.50 EUR will be levied. Since it is a fixed amount, you should withdraw your earnings when it is pretty high. It would not make sense to withdraw 10 EUR – by the time Neteller take their cut, your profit margin is practically wiped out. When you enter three or four-figure, however, this subtraction is negligible. You will have your own feelings as to when you're prepared to swallow this fee – if at all.
FAQs
The most popular questions we get asked about Neteller betting are:
Is Neteller free to use?
Sending funds from one Neteller account to another is free, and you will not be charged to make a deposit on betting sites using most funding sources.
You will accrue a flat rate fee of 7.50 EUR for every withdrawal from your Neteller account though, so let that winning build up before you do so.
Neteller may not be free for a bookie, depending on which Ts and Cs apply in their territory, so any expense may be passed onto you. Keep that in mind.
Is Neteller better than PayPal?
Which is best, Neteller or PayPal? That depends on how you define the word, "best" really. PayPal is more wildly accepted and will be available on more betting sites. However, Neteller charges considerably lower fees.
Where PayPal take a percentage of any transaction, Neteller cap their flat rate at 4 EUR – whether you're withdrawing £10 or £10,000. Read up on which Ts and Cs apply to both portals and make your own mind up.
How will Neteller transactions show up on my bank statement?
Transactions made through Neteller will be marked as such on your bank statement. Rather than the name of any betting sites you frequent, the transaction will be labelled Neteller. This means you can maintain a degree of privacy that would not be possible with bank transfer or debit card payment.
Why doesn't my favourite online gambling site accept Neteller?
Ts and Cs apply to Neteller and betting sites alike, and sometimes these may not align. While some sites consider it the best, Neteller is not a payment style offered by everybody. It's not free to a merchant, for a start, for some sites may prefer punters to use an alternative funding source. In addition, it may take 24 hours of longer for the merchant to receive their money from a bank.
Do I need a debit card to use Neteller?
You will not use your card when gambling with Neteller. You do need an active bank account with enough funds to cover a deposit into a Neteller wallet, but that's the end of the involvement of your bank. That's one of the biggest positives of Neteller betting – it's quick and easy, with no more fumbling for your physical wallet at short notice. Everything can do done within a few clicks from your phone or tablet.
Can I gamble using my credit card using Neteller?
It is illegal to gamble using a credit card in the UK, as per regulations advised by the Gambling Commission.
Neteller betting is no exception to this rule. You can use a credit card to pay funds into your Neteller account, but not withdraw straight from a credit card to a gambling account using Neteller.
Is Neteller fast for deposits and withdrawals when betting online?
Making deposits with Neteller it's usually instant – it's one of the reasons that bookies love it. You won't need to wait 24 hours for approval and review of your funds, and the merchant cannot be scammed by anybody cancelling the transaction after making their bet. Making a withdrawal to your Neteller account is usually instant too. When it comes to getting funds out of Neteller and into your bank account, expect to wait about 8 hours for clearance. Remember that this isn't free, either – you'll be liable for a 7.50 EUR transaction fee.
Will I get free bets if I sign up for a betting site using Neteller?
Possibly – have a look at what Ts and Cs apply. Free bets are a common way for a gambling website to entice new customers. You may receive these free bets for every deposit you make into your account. Not all sites will offer these perks though, and they may not provide them to Neteller customers.
Popular Questions
What's the best Neteller betting sites?
The best Neteller betting sites are:
As you'll see, some of the biggest names in the online betting game currently accept Neteller.
As with all things in the modern world, however, this list is subject to change.
Can you use Neteller for gambling?
You can use Neteller for gambling, you just need to make sure that when you sign up to a bookmaker they accept this as a payment method.
Can I withdraw betting site winnings to Neteller?
You can withdraw winnings from a betting site to a Neteller account. Simply follow the normal withdrawal practice and select Neteller as your preferred method.
Is online betting with Neteller safe?
No financial transaction over the internet is completely devoid of risk, but Neteller online betting with Neteller is safer than most.
This is why many betting sites have embraced this payment option. Neteller betting offers a measure of protection to merchants and customers alike.
How do I make a Neteller deposit at my online sportsbook?
You make a Neteller deposit to an online sportsbook as you would with any other payment method:
Select Neteller as your chosen payment method.
Enter your email address and ID.
Enter the amount you wish to depsoit.
The deposit will be made right away.
Summary of Best Neteller Betting Sites
Like any payment method for betting over the internet, there are pros and cons to taking advantage of what Neteller has to offer.
Overall though, it's well worth setting up an account with Neteller. Read which Ts and Cs apply, but remember the most important things.
Most merchants now welcome Neteller, and it's free to make payments using your e-wallet account.
Other Payment Offers to Consider for Sports Betting
Check out these other ways to pay for your betting: