Looking to enjoy an afternoon or evening watching Racing TV, then you'll want to check out our Racing TV tips.
Here at British Racecourses, we provide valuable insights and tips to Racing TV's punters every day. Check them out today for yourself.
With Racing TV's platform covering a wide range of races from top UK and Irish racecourses, we look at information and provide accurate and reliable information to help punters make informed betting decisions.
We make these choices based on past performances, trainer and jockey statistics, track conditions, and other variables to build a comprehensive understanding of each race.
Our professional team of tipsters then provide recommendations on which horses to back and which bets to place, with the aim of helping Racing TV's audiences find a winner or two.
Get today's Racing TV tips: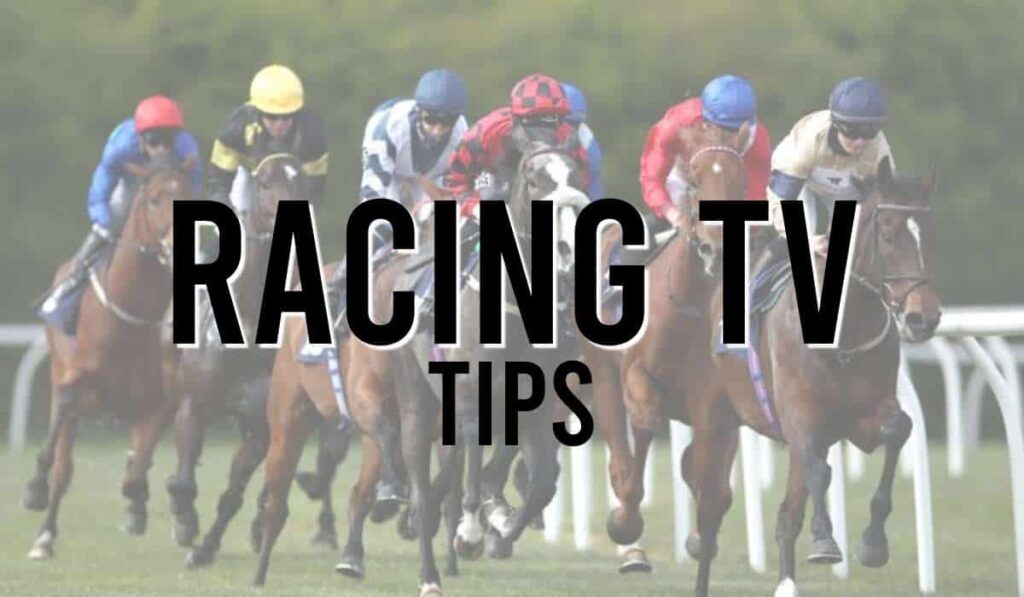 Racing TV Tips for Today
Here are Today's Racing TV tips:
What do you look at when making your Racing TV Tips selections?
When selecting our Racing TV tips we look at a full range of factors such as:
What is Racing TV?
Racing TV is a UK-based horse racing channel. It is paid for by a monthly subscription and can either be watched on TV via Sky or via a PC, laptop or mobile device.
They often have good prices and offers when signing up and are definitely worth checking out.
Does Racing TV have its own Tipsters?
Racing TV has its own tipsters and commentators who offer their opinion on the races that they broadcast.
These are normally revealed in the run to each race. If you are wanting to follow the tips from these experts, you will need to place your bets swiftly normally via a website or betting application.
Summary of Racing TV Tips
RacingTV is a reputable source for a range of horse racing betting tips. These are given by their pundits and commentators.
Our top tipping teams here also provide daily Racing TV tips. These are published every morning around 10am.
By finding the best providers of tips for racing on Racing TV, you can make informed selections and increase your winning chances by having a range of up to date information and opinions. Good luck!
If you have enjoyed this top-rated betting tipsters page, here are some other articles related to horse racing tips you may also like: